Nothing New
Hey There!
Sorry that once again I have NO new layouts or cards to share. It has just been to busy and other things had to come first. This week I will be working on our taxes so I am afraid there won't be any new artwork to share until after that. I am feeling motivated to just get them done, so I am hoping for just a few days of work.
In the meantime, here is a really cute 3 X 3 cards that I made awhile back.
They are made with the booking stamp from CTMH and were super fast and easy. I got the design from the sample that comes with the set, just changed the paper to pink (of course)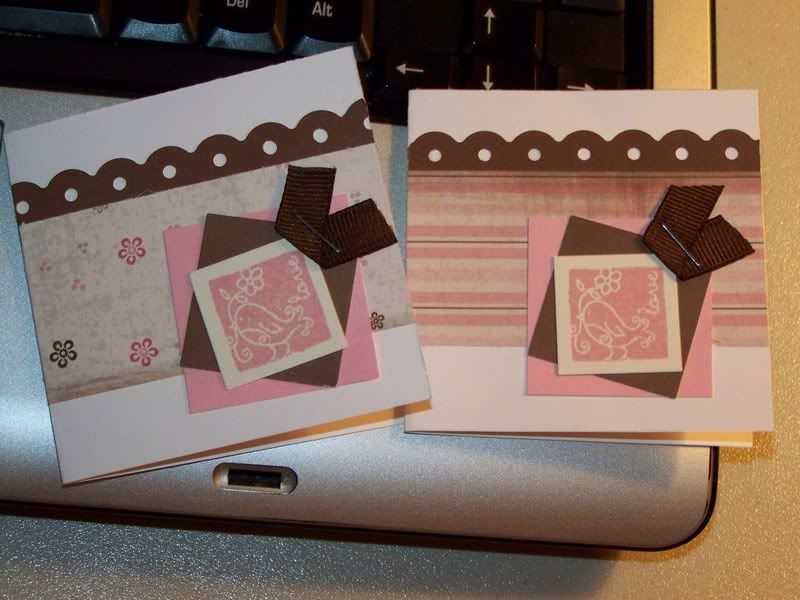 Have a great Tuesday!